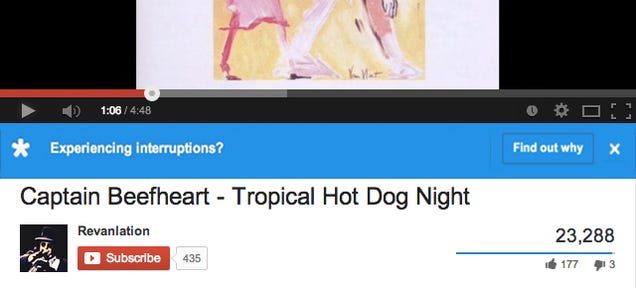 Sometime in the past few days,
YouTube started showing a new error bar
on slow-loading videos. "Experiencing interruptions? Find out why," it implores. Clicking through takes you to
Google's Video Quality Report page
, comparing streaming quality of your local ISPs. If your provider's slow, Google wants you to know.
Read more...