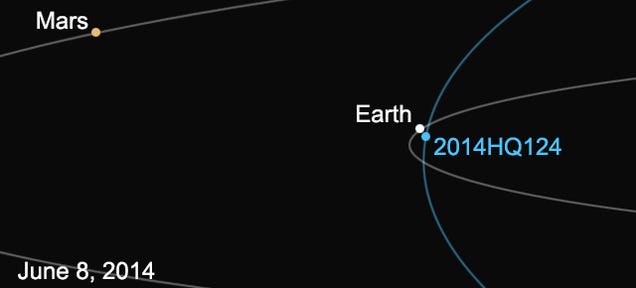 Asteroid 2014 HQ 124, a.k.a. The Beast, is a football stadium-sized behemoth, estimated at nearly a quarter of a mile wide. And on Sunday,
it's gonna come perilously close to our beloved home planet
. How close? Just a mere 777,000 miles away. In space terms, that's about as close as it gets.
Read more...