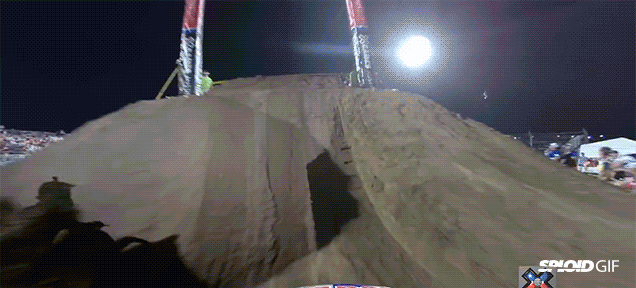 Watch motocross freestyle biker Ronnie Renner clearing 34 feet (10.36 meters) to win the Moto X Step Up—a bike high jump competition at the Summer X Games 2014 in Austin, Texas. It's amazing to see how high he got.
According to Renner,
the jump is really hard, especially the landing.
Read more...