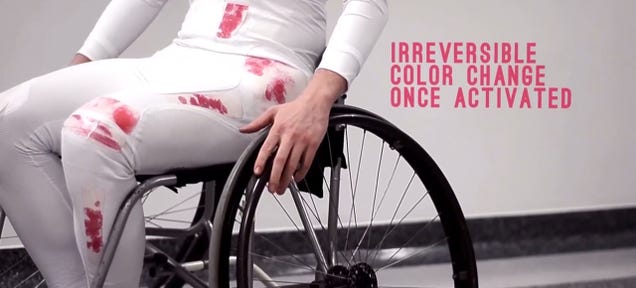 Paraplegic athletes push their bodies to the absolute limit—and sometimes beyond. When an athlete injures a body part he or she can't feel, that can lead to some very dangerous situations. Now,
a design team at Imperial College London
has an ingenious solution: an athletic suit that uses off-the-shelf pressure sensing film to show where serious impacts have occurred.
Read more...