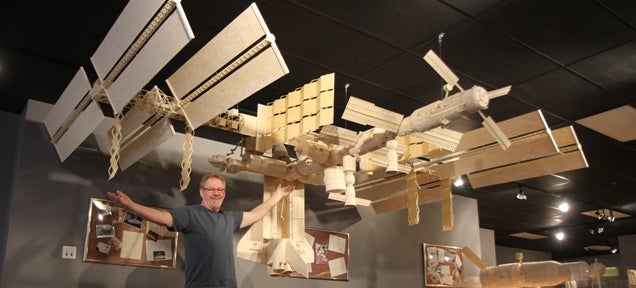 Artist Pat Acton recently completed this
enormous 1/26 scale model of the International Space Station,
which used 282,000 matchsticks, 8 gallons of glue and 1,950 hours of perseverance. The model is a built at an amazing 1/13 scale, which makes it 27.5 feet long (8.5 meters) by 18.3 foot (5.6 meters), complete with cutouts that show all the details within the station.
Read more...