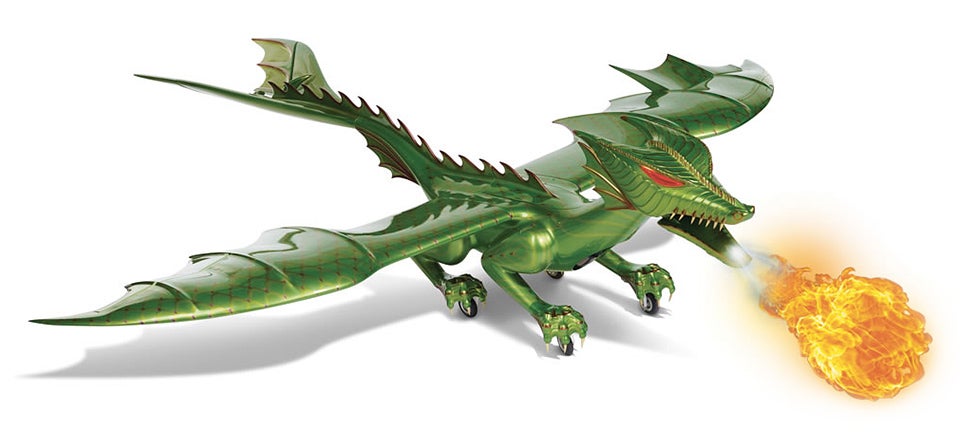 Thanks to
Game of Thrones,
dragons are en vogue again. And
Hammacher Schlemmer
is capitalizing on their renewed popularity by letting you buy one of
Rick Hamel's amazing flying RC dragons
. In the air it can hit a top speed of around 70 mph, and on the ground it actually breathes fire. What more could anyone ever want?
Read more...