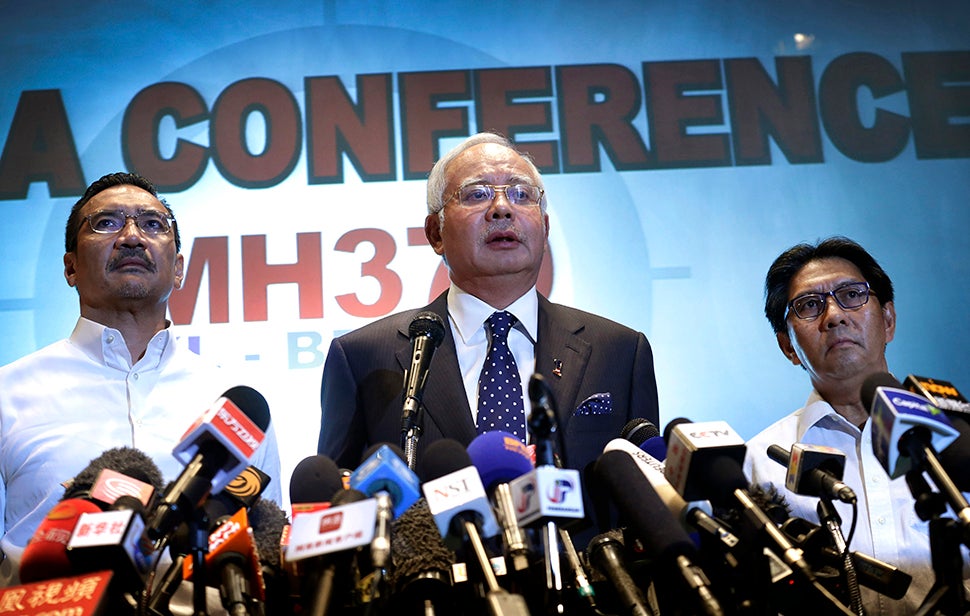 In
a news conference on missing Malaysia Airlines Flight 370 today
, Prime Minister Najib Razak declared that the plane was deliberately diverted from its prescribed route to Beijing, flying up to seven hours after takeoff,
says The New York Times
. Malaysian authorities have released a map plotting the plane's last satellite signals somewhere along two large arcs crossing Asia.
Read more...